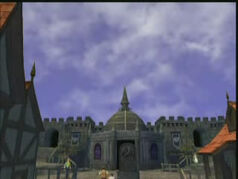 This is the first town Rudy visits after being forced to leave Surf Village .First people he saw entering the town were Peyton and Murdock in hurry cause of one man`s injury. Meeting Emma Hetfield - scientist , she needs help in Lolithia`s Tomb.
Ad blocker interference detected!
Wikia is a free-to-use site that makes money from advertising. We have a modified experience for viewers using ad blockers

Wikia is not accessible if you've made further modifications. Remove the custom ad blocker rule(s) and the page will load as expected.