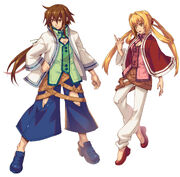 Class Description
The Extremist is one of final four general classes available to the player after completing Act 3-7.
Original Commands
Original Commands are techniques that can be used in battle provided the needed requirements are met.
| Command | Description | MP Cost |
| --- | --- | --- |
| Debilitator | Lowers the target's parameters, and prevents chance-based skills from activating | 32 |
| High Sludder | Physical attack with strength based on the user's EVA. Decreases the user's EVA unit their next turn. Can only be used when a one-handed melee weapon is equipped. | 16 |
| Anchor Hook | When used on a pole, moves the user to the next pole. When used on a unit, brings the unit next to the user. Cannot be used after moving. | 4 |
| Passive Style | Increases the chance of skills activating and decreasing damage taken until the user's next turn. | 24 |
Personal Skills
These skills activate automatically for units in the Extremist class. When enough CSP is gained these skills can also be equipped by the unit even when it switches to a different class. The special skill is a special skill learned when the class is mastered.
| Skill | Description |
| --- | --- |
| Extremist OC | Allows the unit to use Extremist Original Commands |
| EVA + 25% | Increases the unit's EVA parameter by 25%. |
| Attack and Heal HP | Heals HP when attacking. |
| Attack and Heal MP | Heals MP when attacking. |
| Extremist EQ | Allows the unit to use Extremist Original equipment. |
| Command Critical | Allows Original Commands to make critical hits. |
| Special Skill | Description |
| Concentration | Increases the effects of Skills and Original Commands; as well as the chances of skills activating. |
Ad blocker interference detected!
Wikia is a free-to-use site that makes money from advertising. We have a modified experience for viewers using ad blockers

Wikia is not accessible if you've made further modifications. Remove the custom ad blocker rule(s) and the page will load as expected.