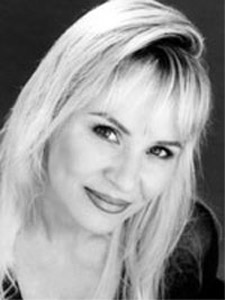 Wendee Lee (born February 20, 1965 in Los Angeles, CA) is an American voice actress. While she has done voice work for many video games, as well as several episodes in the Power Rangers franchise, she is particularly prolific in the dubbing of anime, where she has more credits than any other English voice-over actor with 223 credits, as of April 2009. She has voiced both Raquel Applegate from Wild Arms 4 and Rebecca Streisand of Wild Arms 5.
Ad blocker interference detected!
Wikia is a free-to-use site that makes money from advertising. We have a modified experience for viewers using ad blockers

Wikia is not accessible if you've made further modifications. Remove the custom ad blocker rule(s) and the page will load as expected.